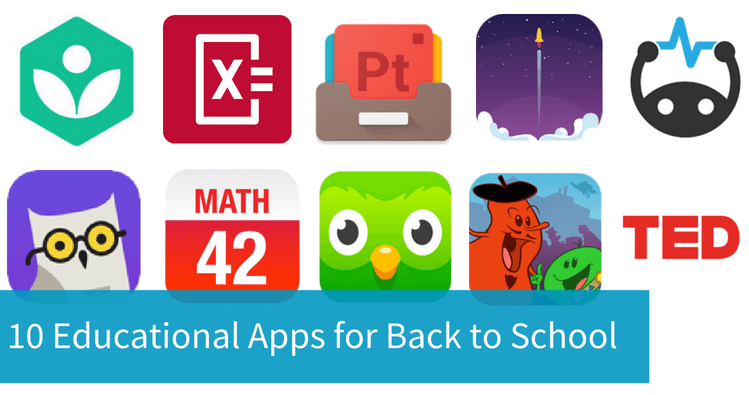 The new school year is upon us and I'm sure as an educator you are already in full swing with classes, lesson plans, and meetings. It can be hard to see past week one, let alone search through the hundreds of apps available to find one to supplement your curriculum.
Let us help you!
We rounded up 10 educational applications that can help you incorporate digital tools into the classroom. And to make your class run even smoother, you can pre-load the apps you choose onto your students' devices with a classroom mobile device management (MDM) solution. If you're interested in learning more, register for our weekly MDM webinar here!
Without further ado, check out these 10 apps for students. (And then keep reading after for 10 more!)
GAME-BASED LEARNING APPS
Kahoot!
Kahoot! provides free (and fun) learning games or trivia quizzes. The questions appear on a shared screen and then your students can answer on their devices. As the teacher, you can also download the results to see how your students perform on these quizzes and games.
This app is available at the Apple Store and Google Play.
PBS KIDS
PBS KIDS provides a variety of apps available for download. You can look through their options and find the best one for your grade level!
Quizlet
Students can use Quizlet to study and practice whatever subject they are learning with this flashcard app. Students can either create their own flashcards or choose from ones created by other students.
Download the app at the Apple Store and Google Play.
TinyTap
This app is great for creating fun classroom games and activities on devices. Students can create their own games or play games from others in the TinyTap community.
TinyTap can be downloaded on the Apple Store.
WRITING AND LANGUAGE APPS
GradeProof
Students working on their writing can use GradeProof as a digital proofreading tool. It's also powered by Artificial Intelligence (AI) that learns as your students' write.
Download it for free at the Apple Store here.
WordWagon
For your younger learners (preschool through First Grade), check out the WordWagon app that helps children learn starting with letters, to phonics, and then spelling. It is available for free at the Apple Store.
Study Cat – Fun English
This app was designed by teachers and language learning experts to help young students learn English in an engaging manner. Available on the Apple Store, Google Play, and Amazon Appstore.
STEM-BASED APPS
codeSpark
Coding puzzles, scrolling (code-created) video games, and mini challenges are all available with codeSpark. Plus there is a free teacher dashboard included to see how your class is doing with their coding activities.
Apps are all available on iOS, Android, and Amazon Kindle.
Tynker
Tynker is the kids coding platform that breaks up coding by age groups: Ages 4-7, ages 7-13, and 13+. To try out Tynker in your classroom, download the app from the Apple Store or Google Play.
WolframAlpha
This website and app originally began as a way to help answer math questions, but has since expanded to include science and technology, society and culture, and everyday life. It includes resources to help students at any level.
Plus it's available in a variety of mobile forms, such as iPhone, iPad, Kindle fire, Android, Windows Phone, and Windows Tablet.
Which apps do you find enhance the learning experience for students? Let us know below in the comments!
---
Originally posted on August 13, 2018
Back to school used to mean new pencils and notebooks, but now it means new laptops, cases, and digital tools, especially applications.
With hundreds of apps available for educational-use, it can be overwhelming to decide which one (or ones) to download.
As many educators gear up for back-to-school, we wanted to provide a list of apps based on type of student device, to make back-to-school a little bit easier for you.
Educational iPad Apps
The iPad is a popular device in classrooms, with, "64 percent of teachers saying that they are able to use iPads in their classrooms," reports EdScoop. The survey also points to teachers using iPads more for their younger students in Kindergarten through 2nd grade, compared to other devices.
If you use iPads in your classroom, check out these apps that you could use in the upcoming school year.
Khan Academy is a free educational learning app that offers a curriculum based on subjects. Topics covered include: math, science, computer programming, history, economics, and more. Users have personalized accounts to watch instructional videos and practice the material covered.
This app increased students' grades and standardized testing scores. Try it for yourself here.
Photomath is a free app that makes learning math easier. To use, the student points their device's camera at the handwritten problem. Photomath will give you the answer and a step-by-step process for how to reach the solution. With its ability to read handwriting, Photomath can create a myriad of solutions for anything from simple arithmetic to integrals and trigonometry.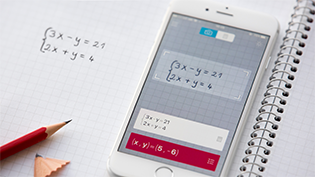 This app is available for download here.
Do you remember the big poster with the periodic table on it in science class? Well now that has been brought to the digital age.
This free, interactive map includes podcasts and videos, as well as a slider showing the effect of changing temperature on the elements. Each element contains a detailed writeup about the scientific structure, as well its history. Other interactive tools make this a great tool for science class.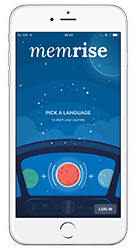 Memrise works to improve users' language skills. Students can practice pronunciation and grammar skills. As a free app, it's great way for students to work on their foreign language talent. Check it out in the app store here.
Brainscape describes its app as "the world's smartest flashcards." It is built to reduce study time and improve retention of the study materials. Using cognitive science, the app personalizes the timing of each flashcard repetition to maximize recollection.
The app is available for free here.
Educational Android and Chromebook Apps
Other schools may use Chromebooks or Android tablets. Chromebooks are popular due to the lower cost and Google features, and is often favored for older students. EdScoop reports 66 percent of teachers prefer Chromebooks for students in sixth through eighth grade.
Android devices are also popular due to the lower cost and included features. EducationDive lists 21 uses for Android tablets compared to iPads.
Android and Chromebook apps are often interchangeable, so if you have either of these devices, here are a few educational apps for your students.
Socratic is an app for all things homework. The Socratic artificial intelligence (AI) will show you what needs to be learned to solve the problem. With step-by-step solutions, graphics, and videos, Socratic supports many subjects, including math, science, history, English, econ, and much more.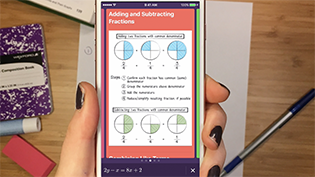 Download this free app today to see how students' learning improves.
This free app provides step-by-step solutions of student math problems. Math 42 gives detailed explanations with examples and interactive graphs to visualize problems. It also assess strengths and weaknesses of the user, and adjusts training as necessary.
Check out the app in the Google Play store.
Here is another free language app featuring over 22 languages. This app includes mini lessons that track your progress. There is even a function for teachers to track their students' progress.
It is available in the app store here.
Grammaropolis is an interactive grammar app that works on developing knowledge of parts of speech. Each part of speech plays an animated character indicative of their function in the sentence. As students move through the app, they can watch story-based videos that depict the role of types of words within sentences. Also, the app contains 100+ quizzes to test skills as you progress.
Check out the app here.
And of course, every education blog should feature TED Talks. This app brings those talks to student devices. Browse the entire video library, listen to the TED Radio Hour podcast, bookmark talks for later, and get ready to have inspired students. This app is available for free download here.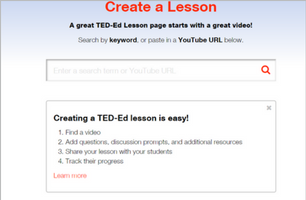 There are hundreds of apps available and it can be overwhelming to decide which app to use. It can be even more overwhelming to ensure all students have downloaded the app in time for class.
However, with the Kajeet Mobile Device Management (MDM) solution, schools and districts can remotely install applications on Chrome, iOS, MacOS, and Adroid devices. Plus, you can whitelist and blacklist apps, to ensure students only have access to educational and safe apps.
Which app is a student favorite? Let us know in the comments below!