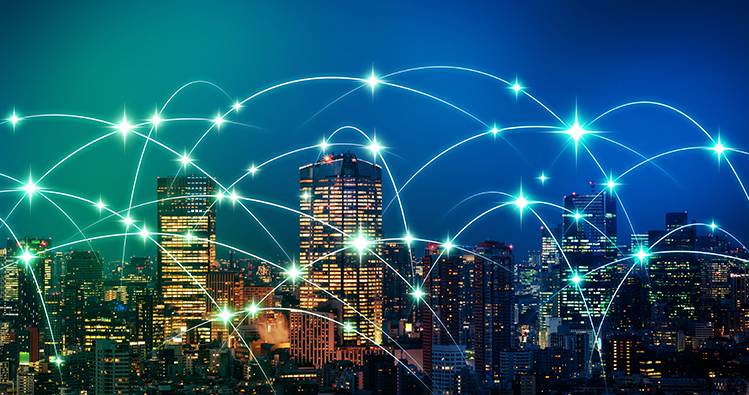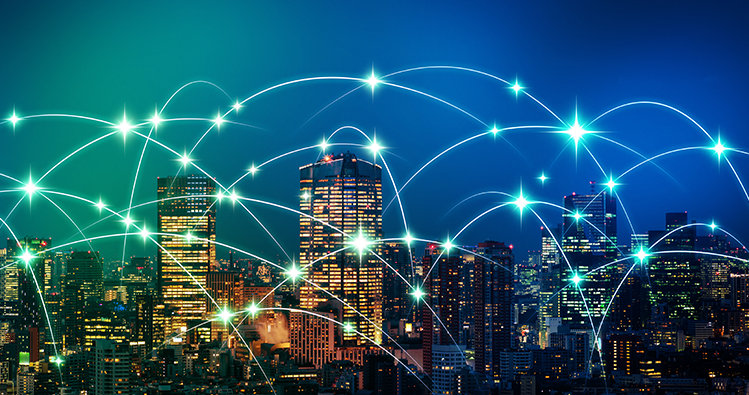 Ninety-two percent of school districts currently meet the FCC's E-Rate Modernization Order of providing 100 Mbps (megabits per second) per 1,000 students for all of their schools, according to the Consortium of School Networking (CoSN) 2018-2019 Annual Infrastructure Report. And that just addresses the short-term goal. The long-term goal is 100 Gbps (billions of bits per second) per 1,000 students.
Broadband connectivity is definitely top-of-mind for IT Directors across school districts.
And one topic that the most-discussed right now in the broadband world is 5G.
While discussions on 5G have been occurring for awhile (check out the Kajeet blog, What is 5G and its Role in Education? for more), there are articles and reports coming out everyday about the official launch of 5G are everywhere.
Educators in technology face more and more questions about its potential impact on their schools, from on campus to off. But 3G is still used by millions of Americans, and 4G LTE provides the network speeds and coverage necessary to support today's digital curriculum.
What does 5G bring and how will it impact schools and districts?
A Brief History of Wireless Networks
To begin, the "G" means "generation", and the number refers to which generation, therefore 5G is the fifth generation of wireless networks. A PC Mag video helps explain the different generations in terms of what it gave us:
1G: Sound (as in voice)
2G: Text
3G: Mobile Web
4G LTE: Made everything about 10 times faster.
The next generation, 5G, will give us "crazy high speeds" with around "1 millisecond of lag time", says PC Mag.
But what does that mean for the generations we still hear about today, such as 3G and 4G?
3G is Being Decommissioned
As a consumer, or even as you look for Internet access for your students, 3G is rarely mentioned, but it's not gone just yet.
Most network shutdowns for 3G are not slated until 2021 or 2022 as the carriers work to phase customers out from 3G and into newer networks. Beginning just next year, carriers will no longer allow new 3G activations on their networks. For example, Verizon Wireless posted an announcement on the 3G network activation retirement, encouraging customers to move to 4G by the end of 2019.
What does this mean for K-12 education?
For any students who access the Internet through Wi-Fi hotspots, those devices will need to be updated to 4G LTE, but there's still time. If you provide 3G devices to your students, you need to act quickly to replace and upgrade before they become expensive paperweights.
If you have students without Internet at home, contact Kajeet today and we can provide you with a demo and ensure your students remain connected.
4G is Still the Standard
4G, or the fourth generation of cellular network technology, brought us faster speeds through different phases, not in just one leap.
2016: 4G LTE
2017-18: 4G LTE Advanced
2019-20: Gigabit LTE
Not everyone has heard about Gigabit LTE, but it's still the precursor to 5G in terms of availability and speed. CNet defines Gigabit LTE as:
Gigabit LTE is an advanced form of LTE, the 4G wireless technology that the cellular carriers use to connect mobile devices… Gigabit LTE is named so because the connection speed peaks at 1 gigabit per second, or the same speed that Google Fiber offers its landline-based internet connection. In other words, really, really fast.
Needless to say, even before 5G gets here, 4G will continue to advance and perform at speeds previously unheard of. Before schools or districts start thinking it's time to move away from 4G, it's not going away anytime soon.
5G is on the Horizon
As you've seen from the commercials, the carriers are in a race to be the leading provider of 5G. Actual delivery timeframes are expected in the near future:
2018-19: Fixed 5G
2019-21: Mobile 5G
By 2025, North America is estimated to be at nearly 50 percent adoption of 5G, according to a recent GSMA report (GSMA represents the interests of mobile operators worldwide, and also hosts the Mobile World Congress annually). Canada is expected to launch 5G in 2020 as well.
Ed Tech Magazine provides a robust explanation as to how 5G differs from 4G:
5G uses the millimeter wave portion of the spectrum, between 30 GHz and 300 GHz. The signal covers smaller areas than 4G, and has trouble moving through solid objects, like buildings and trees. However, it covers distances with much greater speed and capacity. So, instead of a central 4G cell tower, with 5G, wireless carriers will have to install a much greater density of smaller, portable towers to carry signals.
While 5G is expected to be even faster than 4G LTE, it requires much more infrastructure in the form of tiny towers to provide cellular service. These 5G towers will take time to build and will initially take place in dense, urban areas.
If your school or district is in an urban area, you may experience 5G network speeds sooner. If your school or district is in a rural area, you may be waiting a few more years.
The recent "State K-12 Broadband Leadership 2019: Driving Connectivity, Access and Student Success" report shows that, "only 69 percent of of citizens in rural areas have access to both broadband (25 Mbps/3 Mbps) and mobile services (LTE at speeds of 5 Mbps/1 Mbps) compared to 98 percent in urban areas."
There are plans to help increase rural broadband access. FCC Commissioner Jessica Rosenworcel is hoping to auction off 2.5 GHz airwaves to help rural communities receive 5G speeds too, reports FierceWireless.
As 5G takes shape, it may cost more than existing 4G service, especially as the latest and greatest advancement. And as the 2019 SETDA report showed, the primary barrier to students not having Wi-Fi at home is cost, especially for students from low-income households.
Unless costs go down, not every family will be able to afford Internet at home for their students.
Networks will continue to evolve and Kajeet is there every step of the way to ensure we continue to help schools and districts across North American close the Homework Gap for the millions of students that lack Internet access at home. From on-campus Internet access to the school bus to home, Kajeet will continue to provide the Internet access educators need to power their mobility programs.