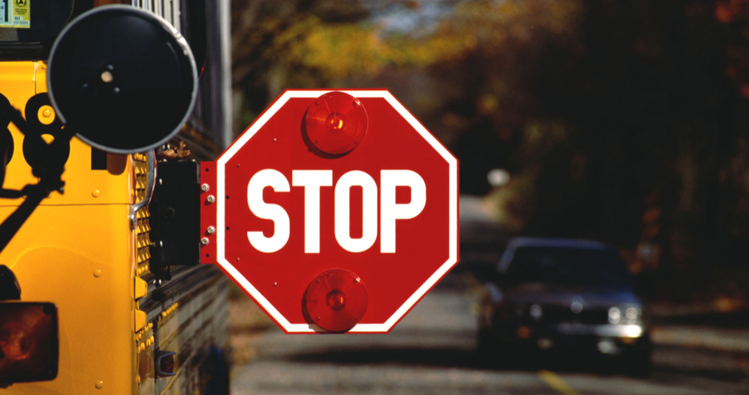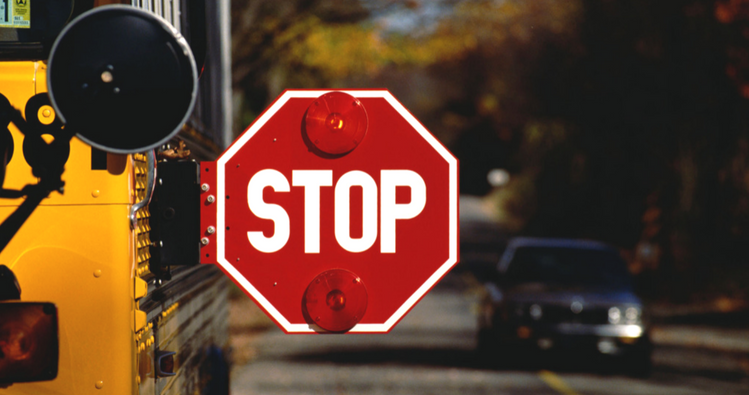 Something happens on your school bus – a fight between students, or maybe a traffic accident involving a passing automobile. Parents, administrators, and community officials investigate the situation. But the stories don't add up. It's a case of one person's word against another's.
What do you do?
If yours is a next-generation school bus, then one way to get to the heart of the matter is the same way sports referees use to solve conflicts on the field: Go to the tape.
If you want to learn more about the school buses of today, check out our Connected Bus report.
Looking Out for Safety
When students get on the school bus every morning, parents put their safety in a bus driver's hands and, by extension, the school district's hands. Parents rely on bus drivers not only to get their children to and from school every day, but to do so safely.
Increasingly, one way to ensure safety is the top priority is through the use of cameras inside and outside a school bus. The truth is that cameras can go a long way toward ensuring students' safety while being transported to and from school.
By capturing audio and video of what's happening in and around a school bus, these cameras can perform many functions. They can:
Promote driver and student accountability while going to and from school.
Maintain a driver's compliance with traffic laws—both on and around the bus.
Provide all-around enhanced safety and security for students and school officials.
Help administrators make more accurate calls when it comes to disciplinary action.

High-tech School Bus Features
So how, exactly, do camera systems on school buses work?
Many systems used in school districts across the country include a variety of high-tech tools and features designed to protect student and driver safety. These include:
On-the-go recording. Mobile digital video recorders (DVRs) can capture and store footage of what's going on in and around a school bus. Using this recorded footage, administrators have well-documented evidence for identifying problematic student behavior that doesn't rely on potentially faulty personal accounts.
Real-time viewing. Closed-circuit television (CCTV) systems have been around for years, but the recent introduction of wireless IP video systems means administrators can now access these cameras in real-time and from remote locations—making it especially helpful in emergency situations.
Catching bad drivers. Drivers illegally passing school buses? It might happen less with stop-arm cameras on school buses. This technology captures footage of any vehicles passing a stopped school bus and matches the photos with motor vehicle registration information, which may result in a steep fine from the police. A 2012 study from National Association of State Directors of Pupil Transportation Services (NASDPTS) found there were 88,025 stop-arm violations per day.
Cameras in Action
Schools are already putting bus cameras to good use.
In Owensville, Ohio, school bus cameras are a front-line weapon in the war against school bullying. Using cameras attached to the front and back of school buses, administrators can now better investigate cases of bullying among students.
As School Superintendent Michael Brandt told WCPO News, "When you show the film, a lot of times it changes the view of the parent as to whether their child was involved or not. For us, it's been great."
A similar story comes from Utah's Alpine School District, where cameras and monitors are being installed to check the behavior of potential bullies and let them know administrators are watching. This particular school district trains bus drivers on how to spot (and prevent) bullying, and the drivers alert the transportation office if they suspect bullying. From there, operations will look through the camera footage to uncover the reported incident.
But cameras are also about keeping the area around the school bus safe. Consider that, according to School Transportation News, in August of 2017 "over a fifth of the nation's school bus drivers reported nearly 78,000 incidents of motorists illegally passing stopped school buses during one-day counts earlier this year, equating to 14 million violations over a 180-day school year."
During a pilot program of camera systems that automatically activated when the school bus's stop sign was extended, school officials in Seattle reported nearly 600 vehicles passing stopped school buses over 112 school days. The fine for an illegal pass: a hefty $419.
Smart Tech for Smart Buses
Mobile broadband is critical to helping these next-generation school buses (and their audio/visual technology) work successfully. Internet access allows cameras to automatically download video via Wi-Fi, so administrators and school officials can review and process the footage when the school bus returns to the yard.
It's also critical to helping administrators manage their school bus cameras via a secondary Ethernet connection. So if something happens and the primary network goes down, you can still perform basic camera operations to eliminate downtime and disruption.
That's where Kajeet SmartBus™ comes in.
With its cellular router, the Kajeet SmartBus provides the connecting piece a school bus needs to become a next-generation vehicle that can not only keep students safe—but keep them learning. And when students engage with technology, school districts have reported an improvement in overall behavior. This technology filters Internet access for students, keeping websites educational, while providing the connection school districts need to integrate bus camera technologies.
Want to know more about how the next-generation of school buses keep students safe and and engaged on the bus? Download our free report, The Connected Bus: 8 Technologies for the Next-Generation School Bus.