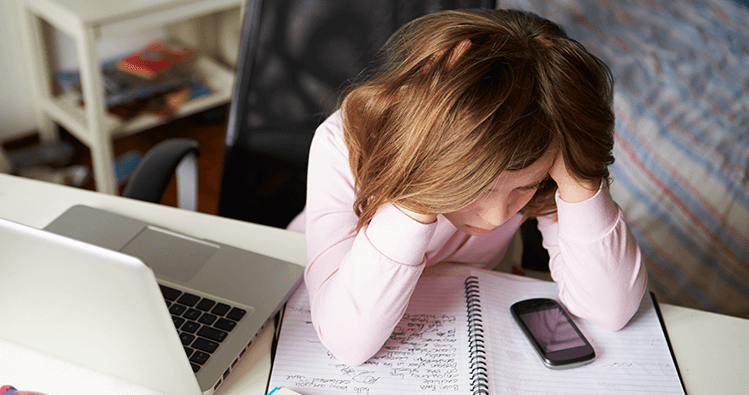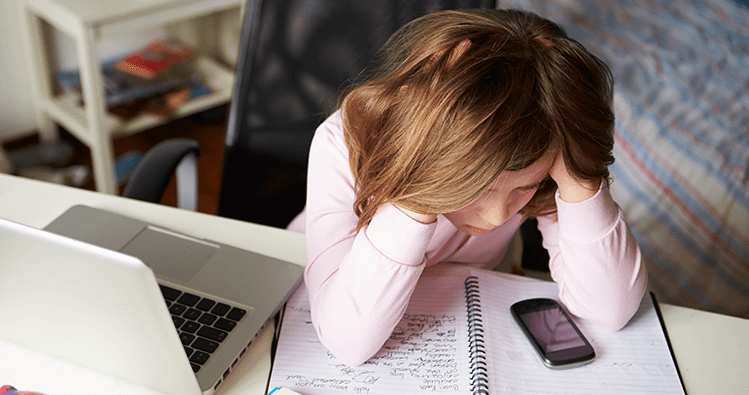 The Homework Gap.
The Digital Divide.
Whichever term you use, they both point to the same problem: students without Internet at home face additional barriers to completing their schoolwork, have lower graduation rates, and score lower on tests when compared to their well-connected peers.
Although it appears that this topic is getting less attention these days, does that mean the Homework Gap has been closed or eliminated entirely?
The short answer: No. Absolutely not.
The Homework Gap still exists and is ever-present across the U.S.! Download the Kajeet eBook "Closing the Homework Gap: A Guide to Increasing Student Success with Home Connectivity" to learn more.
Facing Facts: The Homework Gap Still Exists
Five million households with school-age children do not have Internet access at home. This is a stat cited frequently from Pew Research Center.
The latest Pew Research Center report on the Homework Gap focused on teens ages 13 to 17, since middle and high schoolers are more likely to have online homework. Findings included:
17 percent of teens say they are often or sometimes unable to complete homework assignments because they do not have reliable access to a computer or Internet connection.
This is even more common among black teens, with one-quarter who report they are unable to complete their homework due to a lack of digital access.
24 percent of teens in a family with an annual income less than $30,000 say the lack of a dependable computer or Internet connection often or sometimes prohibits them from finishing their homework.
One-in-four lower-income teens don't have access to a home computer.
And what are these students doing to combat their lack of access?
35 percent often or sometimes complete their homework on a cell phone.
12 percent often or sometimes use public Wi-Fi due to no home Internet.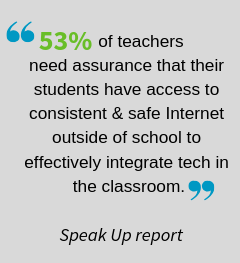 These percentages are often higher for students in low-income households. Yet many people believe the amount of students without Internet access at home is so minor that it's not a problem anymore.
But why ask students with the least to do more just to access the Internet, such as take a bus across town just to access the free Wi-Fi at a McDonalds?
The Speak Up 2017 findings in the "How America's Schools are Addressing the Homework Gap", states it best. The report says:
With the "digital divide," the focus was on the students who did not have access to technology or the Internet outside of school. With the "Homework Gap," our new focus is on the quality of that access to technology and the Internet outside of school.
Speak Up reports access should be:
In environments that are safe for students.
Consistent and reliable.
High-quality speed and bandwidth.
With tools appropriate for schoolwork.
As shown from the Pew Research Center reports, the "digital divide" is still very much around. However, focusing on improving quality of access is a more appropriate goal in addition to providing the tools students need.
Quality of Access to Technology Outside of School
Expecting students to go to the library or a fast food restaurant is no longer sufficient. Plus it does not provide the quality access that the Speak Up report states as necessary.
And the lack of reliable connectivity doesn't even begin to address the physical device students use to connect.
According to the CoSN (Consortium for School Networking) 2018-19 Annual Infrastructure Report, "Fewer than 10 percent of districts report that every student has access to non-shared devices at home." Additionally, a report from ACT discovered 56 percent of students who state having one device at home is referring to a smartphone.
While a smartphone counts as a device and possibly provides Internet connectivity (we haven't even touched on cellular data plans yet), this does not qualify as the quality access to technology and Internet that Speak Up pointed out.
Cellular data is often a shared family plan, and once that runs out, the student is back to square one, without Internet access.
As schools continue moving toward 1:1 programs and embracing digital technology from online textbooks to Virtual Reality, technology is no longer limited to the classroom for learning. Students require access to the Internet and mobile devices at home now more than ever.
Working Together to Close the Homework Gap
The Homework Gap is still such a pervasive problem that Jessica Rosenworcel, Federal Communications Commissioner, proposed funding to help address this problem.
Rosenworcel's goal is to expand E-rate, which "subsidizes connectivity for K-12 districts nationwide, including broadband, Wi-Fi and other services that are proving critical to digital-friendly curriculums that are only possible for many schools because of the E-rate discount."
And while we wait for E-rate, there is something you can do about the Homework Gap – right now.
The Kajeet SmartSpot® provides students equal access to safe, filtered 4G LTE Internet on any of the six major wireless carriers in North America. You can affordably connect your students and level the playing field for learning – even on ever-tightening K-12 budgets.
Beekmantown Central School District in New York wrote about their experience going 1:1 in a recent eSchool News article.
"Our initiative to address digital equity issues began with the rollout of Kajeet SmartSpots for students who needed home Internet access… For that 10 percent who still don't have Internet, we had an easy-to-use solution. Because robust filtering and reporting features come standard with Kajeet, we're now able to ensure that students are using Wi-Fi for its intended educational purpose." Gary Lambert, Director of 21st Century Learning
The homework gap is not gone.
Contact Kajeet today to learn more about how you can make a difference in the lives of your students without Internet connectivity at home.