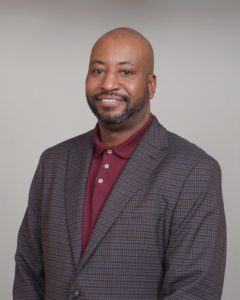 Smith brings decades of sales leadership to strengthen Kajeet's public sector and private wireless networks business
MCLEAN, Va. — January 18, 2023 Kajeet®, a world-class provider of managed IoT connectivity solutions and private wireless networks, appointed Jamaal Smith as vice president of sales. Smith joined Kajeet in 2022 to help lead the sales organization for Kajeet's fast-growing private wireless business. In his new role, he will be responsible for leading sales and business development activity for the company's public sector and private wireless business.
"Jamaal earned this leadership role at Kajeet through his experience, energy, and determination on the sales side," said Ben Weintraub, CEO and founder of Kajeet. "He is acutely focused on customer needs and building a strong, laser-focused sales team to not only meet, but exceed our goals at Kajeet."
Smith brings over 25 years of sales experience within the telecommunications and wireless infrastructure spaces, including public sector, IoT, and the federal market. Prior to Kajeet, he worked at Geoverse as vice president of sales for the eastern region. He also spent 18 years at Verizon, where he held multiple leadership roles, including area vice president of federal sales, managing director of sales for wholesale, and director of business sales.
"I am honored to take on this new leadership role," said Smith. "The culture at Kajeet allows people to grow in a strong, team-driven environment and I look forward to leading this group to incredible success."
For more information on Kajeet, please visit https://www.kajeet.com.
About Kajeet 
Kajeet® is a leading IoT connectivity services provider that enables thousands of schools, healthcare providers, government organizations, and world-class enterprises to better connect with their students, employees, and customers. Kajeet's Private 5G Platform simplifies private wireless, allowing education and enterprise customers to easily build and manage their own private wireless networks. Kajeet holds 43 U.S. patents in the field of wireless technologies. To learn more, visit kajeet.com and follow us on Twitter at @Kajeet. 
—————————
Kajeet Media Contact:
Linda Jennings
Director of Corporate Communications
Phone: +1-248-521-3606
Email: ljennings@kajeet.com