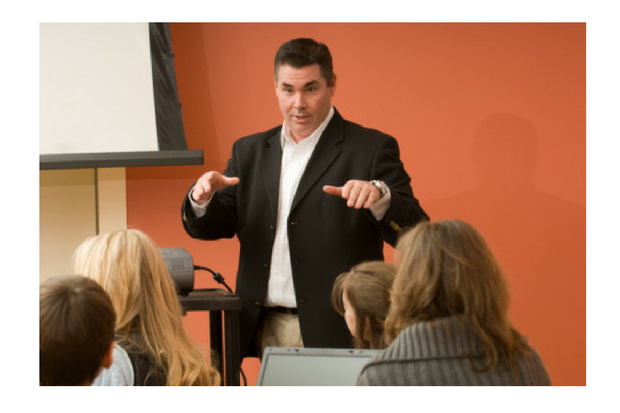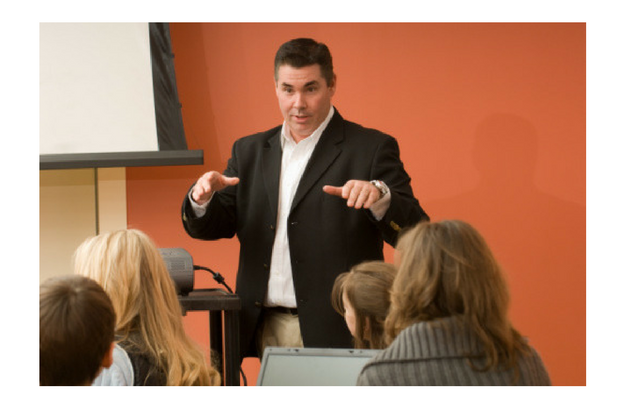 As technology continues to permeate every aspect of education, school district chief information officers (CIOs) can no longer operate in silos. Technology is now a key player in both information technology (IT) operations and daily classroom activities.
Technology teams consistently advance their district's or school's infrastructure by adopting new technology to improve overall operations—and they aren't alone. According to a recent survey, 75 percent of teachers use technology daily with their students. Teachers who report having a one-to-one device program have increased 10 percentage points from last year. Three out of five teachers say their technology use will increase again during the 2016-2017 school year.
IT teams continually advance infrastructure, while teachers embed technology and devices into their curriculum. Now CIOs are embracing their role in future-ready schools.
Connecting Tech to Educators
Today, CIOs find they wear many hats—one for their technology team, and one for the administrators and teachers. They often find themselves as data interpreters. CIOs hold the keys to important educational data. The academic side wants to understand how the data relates to their students. Then the technology side wants to know which data they are tracking and the best systems to analyze it.
Identifying trends in data can often alert administrators of which students might be at risk. Passing that data from the IT teams to the educators can be the difference between a student graduating or not. Teachers may not understand certain students are unable to complete homework because they lack Internet access at home, and much of their homework is online. With this data, educators can work together to help students reach their full potential.
In addition, data can support overall district goals. If the district aims to close the Homework Gap or increase their graduation rates, data can reveal trends that may have otherwise been overlooked.
CIOs now serve as the bridge between these two vital divisions of education. The CIO listens to teachers' needs, and then works with technology teams to ensure there is data to support those needs.
Training Educators
While data provides useful information, educators may not know how to interpret the data or are unsure what the results mean. CIOs need to train their educators on using their data tracking systems, but more importantly, CIOs should explain the importance of data.
And, data expands outside the classroom. If there are multiple reports on students misbehaving on the bus, data can bring those incidents to the CIOs attention. Once educators are trained in understanding the data, they can research solutions to minimize incidents and help retain bus drivers. This reinforces the CIO's responsibility to ensure all educators understand how to read the data.
The Department of Education released a policy brief with four guiding principles on integrating technology into pre-service teacher training. While these guidelines are for future teachers, CIOs can use these as a framework for training their current educators. The principles include:
Actively use technology for greater interaction.
Create ongoing systems of professional learning for instructors.
Integrate technology across the curriculum.
Align training with research-based standards for education.
8 Tips for Ed Tech Leaders
So how can CIOs embrace this new role? EdTechReview provides eight suggestions for education technology leaders working to effectively integrate technology into education:
Establish a vision and goals. Ensure your entire team is aware of your vision, and how you will achieve these goals.
Encourage the use of technology. But, do so in a way that encourages educators to adapt technology into their curriculum instead of promoting technology use without an educational reason.
Model technology use. Take the lead and adopt the technology you want your team members to use by showing the effectiveness of it.
Support technology use in school. Become familiar with the technologies used in schools and create training sessions for teachers.
Host professional development activities focused on technology integration. Provide forums for educators to help them track student progress or interpret data.
Secure resources to support education technology. Make these resources available to all of the staff and include examples on how to integrate the technology.
Be an advocate for technology. Communicate the uses and importance of technology in your district.
Exchange information with other schools. Learn from colleagues at other districts about what is, or isn't working for their teachers and students.
Use these tips as you embrace the technology-driven CIO role, and ensure your educators understand how data can help their students succeed.
Learn how the Kajeet Education Broadband™ solution provides students Wi-Fi connectivity outside of the classroom. The Kajeet Sentinel® dashboard breaks down the data into a simple, easy-to-read summary of how a district's technology investment is being utilized outside the classroom.