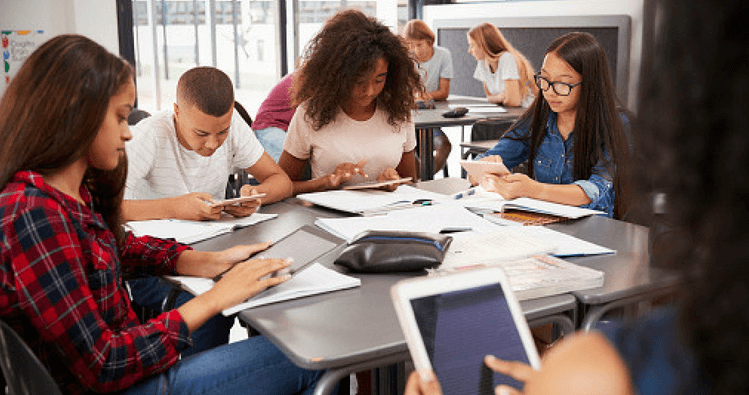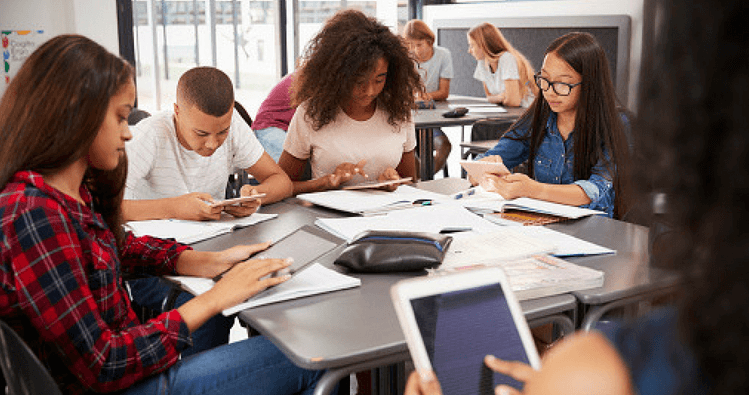 Deploying hundreds of devices can be overwhelming, and even more so if you don't have a plan before the devices arrive on school grounds.
But going 1:1 or even adding devices to a shared cart involves more than purchasing tablets or laptops. If only it was that easy.
Ellen Dorr, the director of digital learning for Renton School District in Washington, described the current change in education as, "a shift in focus from teaching (the delivery of content and curriculum) to learning (what students actually know and can do)."
And that shift is in large part due to this proliferation of devices and technology. A Senior Fellow for the Center for Digital Education wrote, "Powerful technologies only become game changers when in the hands of innovative, student-focused educators who are supported in their work."
And powerful technology needs a powerful plan. Here are the six key steps to follow for a successful device deployment.
1. Get Stakeholder Buy-In Early On
Stakeholders can include the school board, district leaders, parents, students, the community, and most importantly, the educators. But we'll get to the educators next.
A key part to achieving stakeholder approval is to define your goals. Determine how you will define the success of this program, such as an increase in student test scores, higher graduation rates, more engagement, etc.
Get in front of the school board with your plan and goals, host a parent night where they can ask questions about the program, and attend any community meetings or events to share your plan
2. Ensure Teachers are on Board
Teamwork makes the dream work. It's a cheesy line, but it's true. Especially with a full-scale deployment that impacts every aspect of the student's school day (and possibly homework if devices go home), it's critical to have buy-in across the board, including those who will be on the front-line with the end users—your students.
Technology and curriculum staff should both be involved in a device deployment, but don't forget to include other areas such as: Special Education, Librarians or Media Specialists, Transportation, and District Administrators.
Before deploying the devices, sit down with teachers and staff to understand the technology gaps and where devices would fit in with the curriculum. Make sure everyone in your school district is ready for devices in the classroom, and actually ready to use them. Which brings us to…
3. Professional Development
Teachers need professional development to learn how to best integrate tech into their curriculum, whether it's a dedicated, online class or outside seminar. Work with teachers to identify training opportunities and show them how tech can enhance student learning, and ask for their input and ideas.
The Office of Educational Technology's report on Future Ready Learning, emphasizes that professional development should focus on, "…ensuring all educators are capable of selecting, evaluating, and using appropriate technologies and resources to create experiences that advance student engagement and learning."
Ongoing professional development will help teachers revisit different ways to integrate tech, while learning the latest skills to bring back to their classrooms.
4. Determine the Digital Champion, and Support Team
Every tech program needs a champion; someone who leads the charge and gets everyone excited about the tech program. But it can't be done alone.
Find teachers who are actively engaged with the technology and willing to help their fellow educators. Here are five tips for teachers who want to take on a tech leadership role:
Make it personal with personalized learning for students.
Collaborate and listen with IT and administrative decision makers.
Agree to disagree, as not everyone on a team will get their way every time.
Know your tools and how to troubleshoot, as other teachers will turn to you for help.
Know your resources and revisit them often, such as the Department of Education's Future Ready initiative.
5. Add MDM to Devices
According to the Kajeet "Student Tech Devices in the Classroom" survey, only 40 percent of educators report having a mobile device management (MDM) solution on student devices. But adding an MDM solution to devices makes the management of devices and content much easier, not to mention it helps save time for IT teams and protects students.
The Mobile Guardian MDM solution, a Kajeet partner, is designed for educators in mind, providing all the features you may need to oversee student devices. You can read this blog post that describes the top 10 features in more detail.
In addition, this MDM is compatible with multiple operating systems, including iOS, Android, Chromebook, and MacOS, so no matter which type (or types) of devices you deploy, it's all manageable from one dashboard.
Mobile Guardian's MDM includes reporting and analytics, which will help you reinforce stakeholder support if you show consistent student usage of devices and online tools.
6. Connect Devices Outside of School
Last step? Ensure students can make the most of these school-issued devices outside the classroom as well. According to the National Center for Education Statistics (NCES), only "61 percent of children ages 3 to 18 had Internet access at home" in 2015.
If students lack Wi-Fi at home, they won't be able to fully utilize online tools the same as their peers. The Kajeet SmartSpot® devices provide CIPA-compliant, filtered Internet connectivity. Students can connect at home or on the go with school devices in order to safely explore the digital world and get their homework done.
Launch!
Now that you have your plan in place and your team ready to go, it's time to launch your devices! Students can explore the digital world and educators can incorporate more technology into their everyday curriculum.
Has your school or district successfully rolled out devices to students? Let us know your best tips in the comments below!