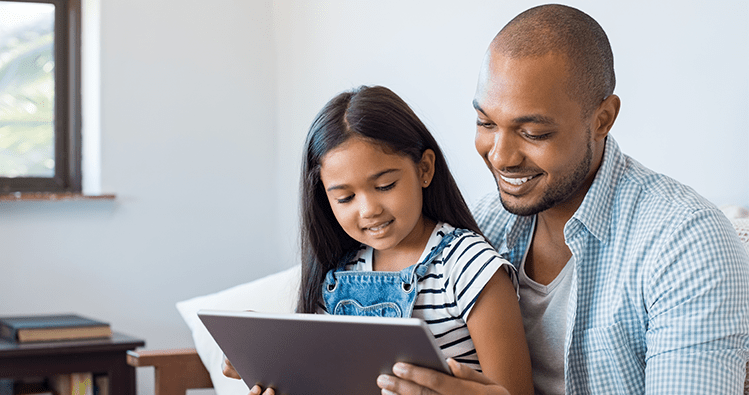 There is an ongoing debate about student screen time, especially once students head home for the day with school-issued devices.
Many parents are unsure A) if there is any filtering already in place on these devices and B) the type of control they as parents have over school-issued devices.
Here is the latest on this debate, along with what schools can do to help ease parents into the digital age with their children.
THE STUDENT SCREEN TIME AT HOME DEBATE
The articles are endless asking the same question, "are students on their screens too much at home?"
For example, an article from Psychology Today seeks to answer the question "How much screen time is too much?" (The answer: it depends).
Even principals worry about this, with 95 percent saying students spend too much time on screens at home, according to an Education Week survey.
However, they feel differently about screen time in schools. Sixty-four percent believe students spend the "right amount" of time on screens in schools, with 19 percent saying it's "too little."
The report points out, "Principals at higher poverty schools (26 percent) were significantly more likely than their counterparts at lower-poverty schools (14 percent) to say that students were getting too little screen time in school." This leads us down the path of digital equity and the Homework Gap, which we covered in last week's blog post here.
So if students use screens at schools, without the concern of principals, what is the difference at home?
The Office of Educational Technology (OET) with the U.S. Department of Education put it best—active vs. passive digital device usage.
MOVING FROM PASSIVE TO ACTIVE DIGITAL DEVICE USAGE
The 2017 National Education Technology Plan Update from OET points out how simply sitting in front of a screen or just completing a worksheet that has been digitized is "passive use". Active use includes: Coding, immersive simulation, media production, interaction with teachers, global connections, design, peer collaboration, and more.
"We are in a moment where we see kids looking at devices and screens, and because we are not engaged in that game, we automatically think this is some kind of mindless activity. We don't take the next step to watch with them, play with them, talk about what they're doing."
Lisa Guernsey, Director of the Learning Technologies Project, New America
A key to the screen use debate is passive vs. active. Schools can help parents understand the difference, so parents can ensure their child is using school-issued devices actively, and for their education. Another key is for parents to engage with their child while using the device. See what they are learning and understand how technology is beneficial to different school projects.
OET provides four guiding principles to parents on how to best use technology with young children:
Technology—when used appropriately—can be a tool for learning.
Technology should be used to increase access to learning opportunities for all children.
Technology may be used to strengthen relationships among parents, families, early educators, and young children.
Technology is more effective for learning when adults and peers interact or co-view with young children
There are also multiple articles that can help parents with screen time management, such as the "18 Ways to Manage Your Kid's Screen Time" article by The Tech Edvocate.
But, there is still more that schools can do to provide parents visibility into what their students do on these devices, along with giving the control to parents once their child leaves school for the day.
PROVIDING PARENTS CONTROLS WITH AN MDM
To begin, mobile device management (MDM) for K-12 is a solution to easily manage all student devices that can be used at the school district, school, or teacher level. An education-based MDM, like the Kajeet solution, provides filtering, remote content management, and more customizable settings to ensure students have a safe online experience, every time.
If a school district or school has the Kajeet and Mobile Guardian MDM, there is now a new feature that can help ease parents' concerns of screen time.
Introducing the Parent Portal.
This Parent Portal is included with the Kajeet MDM solution. Kajeet provides a set of tools, allowing schools to delegate visibility and control to parents when the student has their mobile device outside of school, without impacting school or district filtering policies during the school day.
With the portal, parents can:
Easily add their child (or children) to their dashboard.
Guide their child's online activity by blocking inappropriate websites, apps, and YouTube content.
Know their child's location based on the device's geolocation.
Set timing rules for when their children can use their device (i.e. digital curfews or sleep settings).
If your school or district is interested in adding an MDM to your devices, and gaining a parent portal as well, please reach out to Kajeet here.