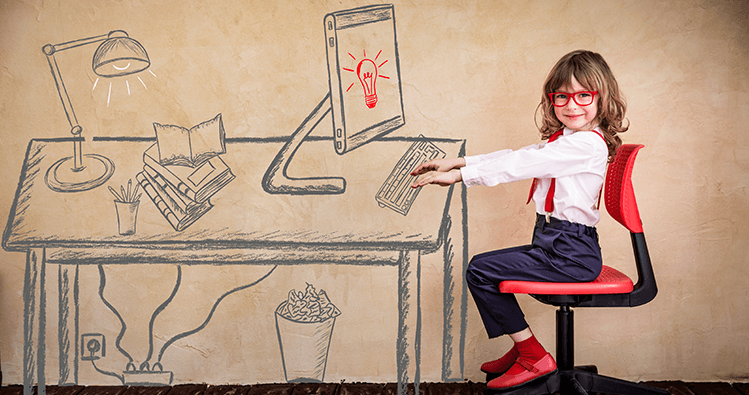 As distance learning becomes the de facto method of instruction in schools across the world for the next few months at least, connectivity has become a key topic of discussion.
Much of the focus on connectivity for education has been on the number of students without Internet access at home, but students also face other challenges with data.
Here are a few of them:
WiFi Cost
For some families, the cost of Internet is not an issue. For others, especially those that might be facing economic hardship, there is not enough to cover essentials like food and medicine, let alone dedicate to continuous Internet service, essential as it may be to their children's education.
According to a blog post by AllConnect.com, "The average starting price for internet is around $35, but most Americans are paying an average of $60/mo. for broadband." Given the widespread unemployment many people are facing, Internet connectivity at home may be beyond the reach of many families.
There are also families that can afford Internet services but not necessarily the kind of broadband service that's required for high quality video streaming, synchronous learning, etc.
School districts looking to provide Internet access for dozens of students at a time are having success with Kajeet's SmartBus WiFi, which they are making available in centralized locations throughout the district or in school parking lots. With SmartBus WiFi, up to 65 students at a time can be connected to filtered, Education Broadband™ that has all the capabilities they need for distance learning.
WiFi Availability
Schools can often provide Internet services to students at home through the use of technologies like the Kajeet SmartSpot®, but in some parts of the country that lack broadband infrastructure, even the use of hotspots is not possible.
That's the case in some parts of California, as explained on EdSource.org: "Rural schools [in California] are finding mobile WiFi devices don't work at all for students in some of the most remote parts of the state that lack broadband infrastructure."
Schools facing acute lack of Internet access can supply printed packets to students or prepare USB ports where they can download materials to their devices.
Usage Patterns
Accessibility is not the only issue that matters when it comes to educational data usage. Usage patterns are important to keep in mind, especially when they also converge with screen time.
Distance learning requires time on the Internet, but keeping students online not only increases the cost of their connectivity (unless you have an unlimited data plan), but also increases their screen time.
The American Pediatrics Association relaxed its usual screen time guidance for young children, asking parents to focus instead on ensuring that their children get adequate sleep and maintain thriving relationships, and giving suggestions on how families can stay connected and healthy during this period of distance learning.
An education-specific solution like Kajeet's Education Broadband™ can be filtered so that certain websites are off limits to students AND Internet service can be suspended at certain times during the day.
Administrators of the Sentinel platform, part of Kajeet's Education Broadband™ service, can also see the top websites student visit, as well as get a sense of what peak periods for usage are during the day. This information can help the district better plan its technology resources for the following school year, as well as gain a better understanding of how connectivity and digital access fit in with its broader ed tech initiatives.
School districts having to provide Internet access for remote learning will welcome these capabilities, as they will be able to save money on cost while maximizing usage for education.
Key Takeaway
Distance learning technologies like dedicated devices and Internet access are necessary in this climate, but not every student has access to them, and these technologies are not always available with uniform capabilities.
For this reason, educators should have a good sense of what challenges with Internet students might be facing that could interfere with their ability to complete work on time or make learning virtually more challenging overall.
Download 6 Ways to Make the Most of Your Distance Learning Data to learn how to conserve data while teaching remotely.
How are you managing student data usage during distance learning? Share your tips with other educators in the comments below!