At a record-breaking pace, the EV market is booming in the United States: in quarter three of 2022, consumers purchased 233,000 EVs. This translates into 7% of all light-duty vehicle sales, which is the highest ever, and reflects a doubling of market share since 2020.
Additionally, since 2018, battery-powered EV (BEV) sales have overtaken plug-In hybrid EV (PHEV). PHEV sales made up just 22% of all EV sales in the first half of 2022 and continue to trend downward.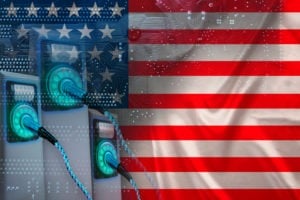 Investments in EV manufacturing and infrastructure are robust. Sources include public funding, utilities, industry and other private investment. The federal government has provided the bulk of this investment, dedicating over $150 billion total in the Bipartisan Infrastructure Law and the Inflation Reduction Act.
Worldwide, committed global investments top $860 billion (and $210 billion of this is in the United States). Automakers and battery makers will create new, significant job centers in various parts of the country. Two significant geographic clusters are the California/Arizona/Nevada cluster and the Georgia/Tennesee/North Carolina cluster. Governors, regardless of political party, are angling to attract industry to their states because of the benefits such large investments will bring to their states' economic well-being, particularly in the area of job creation. Tens of thousands of new jobs will accompany the growth of the EV market.
The Inflation Reduction Act and EVs
The Inflation Reduction Act provides tax credits for used EVs (this is new, and very important for consumers because 70% of car purchases are used car purchases). The new law also provides tax credits for building charging stations and multiple aspects of EV manufacturing, including mineral extraction (for batteries) and production of other battery components assembled in the United States. All vehicles must be assembled in the US to receive the tax credits. Also included in the law: $3 billion allocated to electrify the fleet of the United States Postal Service; grants for the production of clean, heavy-duty vehicles (Tesla has recently produced an all-electric semi); over $30 billion allotted for pollution mitigation and green house gas reduction programs. All of these aspects of the law will have significant market-shaping consequences.
National Electric Vehicle Infrastructure
The Bipartisan Infrastructure Law created the National Electric Vehicle Infrastructure program (NEVI). NEVI unlocks the largest increase in public EV charging funding to date. It is the most transformative investment in EV charging infrastructure in history, with the goal of building a nationwide network of 500,000 charging centers by 2030. Initially, the focus will be on creating EV charging on Interstate highways, but once this goal is met, funding will be available for building charging stations on other public roads as well.
EV Consumer Adoption is Accelerating
Those watching the exciting EV revolution predict widespread consumer adoption will occur much sooner than originally expected. The rapid growth in EV sales in the last couple years will undoubtedly continue, albeit at a slightly slower pace. Those in the industry predict that by 2030, EVs will comprise 60-70% of car sales. Price parity with ICE vehicles has been achieved sooner than expected thanks to drops in battery prices, and EV manufacturers are responding to consumer demand for vehicles that align more with consumers' lifestyles, investing in trucks and high passenger-carrying SUVs. As federal, state, and local fleets switch to EVs, consumers will become more comfortable seeing and driving EVs and the psychological reservations some consumers may still harbor will be overcome with increased familiarity.
Although the shift to EVs will be driven more by economics, not politics, politicians on both sides of the aisle will cease seeing EVs as a divisive political issue and will come to embrace EV manufacturing as good for their states' economic growth and health.
———-
With the explosive growth in the EV market will come equally strong growth in the EV charging market. Kajeet provides multi-network cellular IoT connectivity and management to EV charging solution providers and EV charging station manufacturers, and is the only IoT connectivity provider that works with each of the "Big Four" cellular networks — guaranteeing connectivity wherever the EV charging devices are located.
Please click through to learn more about our managed IoT connectivity solutions for EV charging companies.