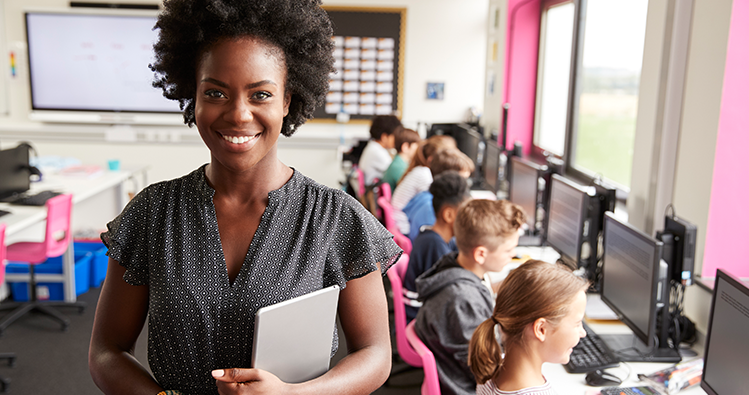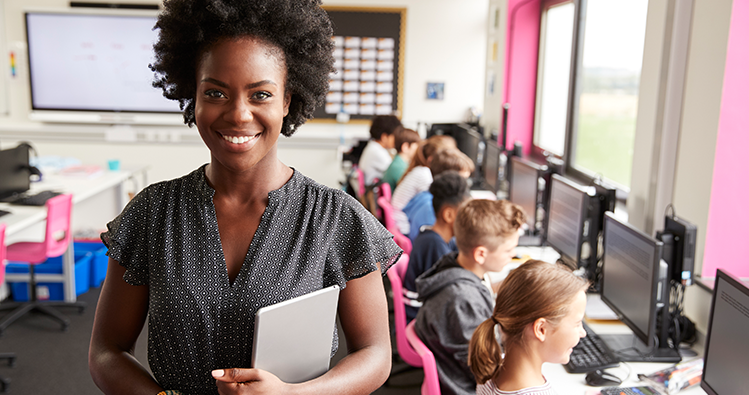 Sometimes teachers need additional tools in the classroom. Something to elevate the conversation among students, to spark a new perspective on the world, or to enhance the real-world importance of a particular lesson plan.

Your first instinct might not be to put on a TED Talk. After all, is another lecture what K-12 students need?
But there's a whole other side to the TED organization—one specifically geared toward addressing the needs (and attention spans) of today's tech-savvy students.
It's called TED-Ed.
Empowering Talks
Most teachers and educators are familiar with TED Talks: viral lectures in which public intellectuals, experts, and notable personalities share their thoughts on everything from health, nature, and personal growth to innovation, design, and activism.
TED Talks have also been an invaluable resource for educators working at the forefront of the ed tech scene. See this playlist of 10 must-see TED Talks we compiled for those working in ed tech.
The mission of TED, according to their website, centers on a passionate belief in "the power of ideas to change attitudes, lives, and, ultimately, the world." Their organization, as they describe it, is "a clearinghouse of free knowledge from the world's most inspired thinkers."
In the more than three decades since its emergence, TED conferences, talks, and related events have become a global phenomenon, leading to several inspiring programs and initiatives.
TED-Ed: AN IMPORTANT DIGITAL RESOURCE FOR STUDENTS
One of these is TED-Ed, an educational platform specifically designed to meet the needs of today's teachers and students. Connecting more than 250,000 teachers around the world, TED-Ed has become an important digital resource for students and a valuable teaching tool in the classroom.
Central to TED-Ed are video-based lessons covering topics most K-12 students learn as part of regular state and national course curricula. Short, fun, engaging, and informative, these lessons can fit into an existing lesson plan or serve as the launch pad for lessons you hadn't yet considered in literature, mathematics, social studies, science, business, and other subjects.
Here are just a few of the many animated shorts available to use as teaching tools through TED-Ed:
The engagement element to TED-Ed helps make it about more than just fun lessons. The program offers teachers the option to create their own lessons plans with questions and discussion topics built off of available lectures, as well as an opportunity to connect and collaborate with other students around the world who are also learning with the help of TED-Ed.
Why Use TED-Ed?
Over at Tech & Learning, writer Monica Burns has compiled a helpful list of 25 reasons TED-Ed should be incorporated into any cutting-edge classroom. If you're a teacher interested in using TED-Ed, consider some of these reasons when discussing the topic with key stakeholders in your school or school district.
The Perfect Introduction: Because they're short and sweet, TED-Ed videos can help teachers introduce a new topic in a way that captivates and excites their students.
Relatable Videos: The animated styles to many of these videos offer a learning experience that reflects the way students already watch videos in their free time.
Connect the Dots: Because TED-Ed videos cover such specific (and sometimes off-beat) territory, they can help students make connections they wouldn't otherwise make.
Let Students Create: TED-Ed videos can also inspire students to create their own "explainer videos" using digital tools such as Adobe Spark Video.
Dashboards for Teachers
Digital tools like TED-Ed, which students can access on their own personal computers and mobile devices, might seem like just one more thing teachers have to juggle. But there's a solution for that: a mobile device management (MDM) system.
At Kajeet, we've built an MDM system that meets the needs not just of a school district's IT teams but the needs of teachers. Our MDM dashboard can make it easier to blend TED-Ed content in your classes by allowing you to add TED-Ed videos and content right to your students' devices. You can even preload the video or add it to their approved library before class.
The Kajeet MDM Dashboard comes with a host of other teacher-specific features, which you can learn more about here.
Connecting with Chromebooks
And whether you're assigning students TED-Ed videos to watch at home or a research project, Kajeet also offers a Chromebook Bundle plan to keep your students engaged on a Chromebook and safely connected to the Internet even outside your classroom.
This bundle includes:
A CTL Chromebook NL7—built specifically for K-12 students.
4G LTE Internet connectivity with the trusted Kajeet SmartSpot® device.
Data for an entire school year on our most popular plan, Kajeet Complete™ 500.
An all-in-one Chromebook case designed specifically to hold both the Kajeet SmartSpot and CTL Chromebook.
And the Kajeet MDM solution, already embedded for you.
Learn more about how the Kajeet Chromebook Bundle can help your students inside and outside the classroom here.
And let us know in the comments below what other learning resources you like to use in your classroom!