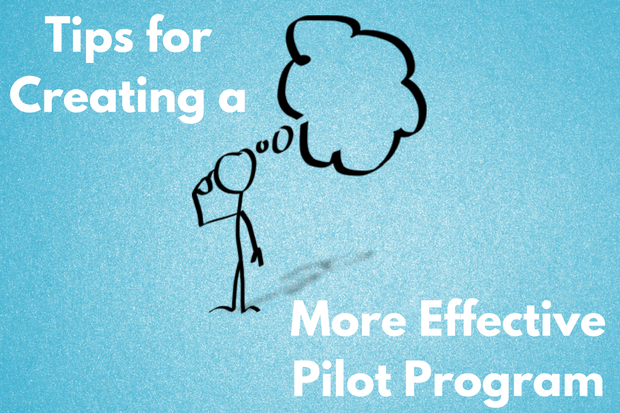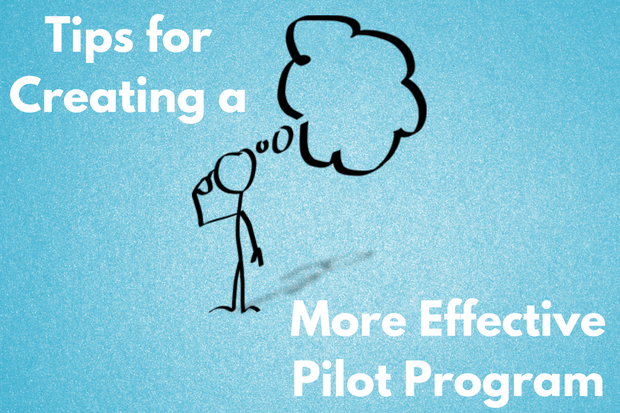 With all the options available for bringing educational technology into the 21st-century classroom, deciding which program is the right fit for your school district can often seem like an overwhelming decision. And it's certainly an important one.
But once you've decided which program to go with, the hard work doesn't end. It's not enough to choose which ed-tech program you want. You have to develop a pilot program to successfully integrate the program into your classroom and to genuinely gauge its long-term potential.
This is where a lot of school districts get tripped up.
The Importance of Better Pilots
According to a 2014 study by the non-profit organization Digital Promise, 62 percent of district administrators depend on pilot programs as the most important resource for making sound ed-tech investments. Despite the availability of tech studies and informational sources designed to help them choose wisely, pilot programs are important.
There's just one catch.
A subsequent analysis of the study "also showed that few districts have formal processes for conducting a pilot, leading to frustration within schools and among ed-tech providers. Majorities of both school district staff and ed-tech executives asked for help in doing better pilots."
The Essentials: From Design to Data
What would a successful ed-tech pilot program look like? What pitfalls should it avoid? How can districts determine whether or not a particular tech tool is worthwhile?
In 2015, Digital Promise followed six school districts as they experimented with piloting new ed-tech programs. The goal: To understand how to pilot ed-tech programs better.
So what did they find?
Design matters. Pilot programs are effective because they've been designed effectively. It's critical for stakeholders to agree on a structure to implement and study the program. How will data be collected? Which teams are responsible for which parts? Here's an example from Idaho's West Ada School District of one possible way to design a pilot program.
Goals matter. You have to have an end-game in sight before you start your program. Knowing the goals you'd like to reach is essential for gauging just how effective an ed-tech program is for your school district. What does your five-year vision look like? What are your top priorities for the program? Digital Promise has a worksheet to help you start thinking.
Timelines matter. Results from the Digital Promise study recommend aligning pilot programs to critical district timelines, such as academic calendars and budgetary seasons. A pilot program's duration is an important part of how data is gathered and how success is determined. Curious what a good timeline looks like? Digital Promise has a guide .
Data matters. Important purchasing decisions need data to back them up. Too much is at stake for educators and administrators to act on gut feelings. With data, you can convince stakeholders about the effectiveness (and the investment) of new technology. Here's a helpful brainstorm on how to collect data.
Students and teachers matter. It's not just your technology department that should play an active role in ed-tech pilot programs. You can't forget the two parties on the front line: Students and teachers. Give students opportunities to provide their invaluable feedback, and adequately train teachers on the technology they'll incorporate into their lessons.
Step-by-Step Planning
Given these and other important benchmarks to consider, how would you go about planning a pilot program?
K-12 Blueprint offers a nine-step plan for a more robust, effective program. Here are the steps they recommend:
Determine the main problem this technology will solve.
Select the stakeholders responsible for each phase of your program.
Create a "proof of concept" model that outlines the steps of your program.
Develop a clearly defined strategy for planning and funding.
Review relevant case studies and assumptions related to your program.
Design the infrastructure of your program, from connectivity to tech support.
Provide professional development training for teachers and students.
Measure input from community groups (including parents and school boards).
Analyze the resulting data and feedback, including successes and challenges.
Of course, as with any resource, it's important to tailor the specifics to your district's needs. Want accurate results? Avoid taking a one-size-fits-all approach to your pilot program.
A Pilot Program in Action
Beaufort County middle schools in South Carolina issued all of their students a laptop. However, in remote portions of the county, some students cannot afford Internet access. Local libraries saw students sitting in parked cars trying to access the Wi-Fi after library hours in order to complete homework.
Beaufort County Library partnered with their school district to launch a six-month pilot program of the Kajeet SmartSpot® devices using funds from the county library budget. The school district identified students in need, and then the library managed the checkout and training process. The devices were put into the libraries with the greatest need.
"If you can't afford access, then you fall behind your peers," said Ray McBride, library director, Beaufort County Library. "That's what this particular model is designed to alleviate."
The selected students took home a device for the full six months. Those selected had to have a library card and couldn't owe more than $10 in library fees. As part of the pilot program, the library required users to fill out a survey every month about their usage or they would shut off their access. As for training the new users, McBride said they didn't need to be trained, "it's that simple." The library expected only 70-80 percent of the devices would be returned, and the team planned to replace devices or missing components into their funding.
"[Students] only get educational websites…and get to access the school district resources as well," said McBride. Beaufort County Library recently wrapped up their pilot program, and the principals and teachers said it was effective. "We want to measure the success from the school district also," said McBride. "Did the students begin to keep up with their peers? That's most important to us."
The library has received a grant from the federal Institute of Museum and Library Services (IMLS) administered by the South Carolina State Library (SCSL) to expand the program to five times the number of SmartSpots®. McBride believes this expansion will allow for better results and tracking of the program success.
With the expanded program, the students – both from the pilot group and additional students – will have their devices at home for the rest of the school year. McBride says they are advertising at three of their five library branches, and emphasized how it's really for students as an "educational supplement."
Now that you know how to think about and approach your next ed-tech pilot program, take Kajeet Education Broadband™ for a test drive.