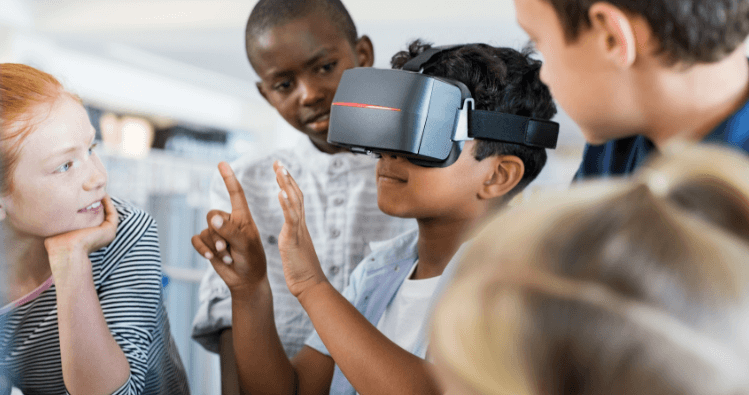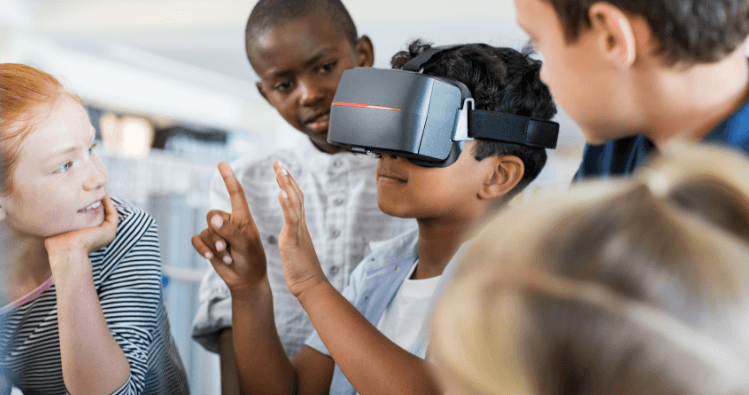 Today's classroom is filled with technology, from more common tools like interactive white boards to emerging tech like augmented reality, not to mention tablets and laptops. But just how widespread is device use?
A Kajeet survey of 451 educators across the U.S. found that student devices are increasingly part of the curriculum, with 79 percent of respondents reporting daily device use in the classroom.
Let's explore.
If you're looking for more information on how to manage these devices, check out our full eBook titled, "Managing Student Devices in K-12," which dives into device use inside and outside the classroom, the impact of student device use, and best practices for managing devices.
Tablets and Laptops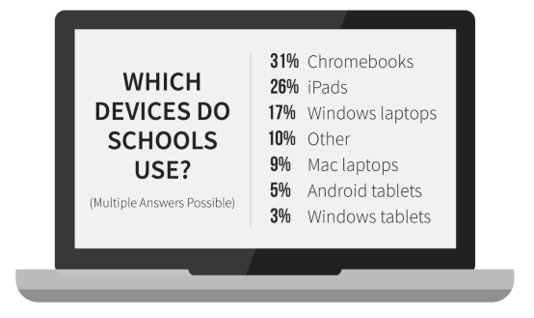 Google Chromebooks, the most popular device (31 percent) among educators in the Kajeet survey, are affordable, shareable laptops that come preloaded with free classroom apps. A few pros to Chromebooks include it's ease of use, low cost, and simple deployment according to Education Dive.
Other student devices cited include Windows (17 percent) and Mac laptops (nine percent). EdWeek Market Brief reported Windows released Windows 10 S with the goal of "simplicity."
Among tablets, Apple iPads are the most frequently used (26 percent), followed by their Android (five percent) and Windows tablets (three percent) counterparts.
Which devices do you use in your classroom? Let us know the pros and cons in the comments below!
The Latest in Ed Tech
Technology in the classroom is not limited to just laptops and tablets. There are numerous technologies emerging in an educator's toolbelt.
In our survey, we also asked educators what additional technology they use in the classroom. Answers included:
78 percent said SmartBoards
36 percent said 3D Printers
29 percent said Makerspaces
13 percent said Virtual Reality (VR) Headsets
Many classrooms across the nation now feature an interactive whiteboard; long gone are the days of only chalkboards. These SmartBoards are interactive, low maintenance, and can help students learn in different ways (such as visual and tactile learners), according to a Teach Hub article.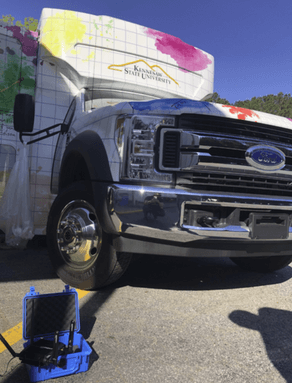 Makerspaces is a continuing trend that includes hardware like 3D printers, robotics systems, die cutters, scientific sensors and probes, and 3D scanners. Makerspaces help students go from content consumption to creation. Some schools are even bringing makerspaces on the road with makerbuses!
(Image: Kajeet customer, Kennesaw State University (KSU) in Georgia, decided to take makerspace on the road to reach as many students as possible, some who wouldn't have had a chance to experience a makerspace otherwise.)
VR brings the outside world into the classroom. According to the NMC/CoSN Horizon Report: 2016 K-12 Edition, "In the K-12 sector, VR is well-positioned as an educational tool, generating immersive environments for field trips, with simulation and research activities serving as a prime enabler of student-centered, experiential and collaborative learning."

While all this technology brings exciting new ways to teach students, it's not always easy to figure out the best way to get devices to students.
The Myriad of Ways to Get Devices into Students' Hands
Did you know the late 1990s' brought the introduction of 1:1 student computing? And schools across the nation are still adopting 1:1 today.
A meta-analysis of 15 years' worth of research studies recently found that when implemented the right way, these 1:1 programs, which are designed to give every student a laptop computer, have resulted in an increase in student achievement and 21st century skills.
Other benefits include:
Increased student tech use.
More student-centered instruction.
Increase in project-based learning.
Greater student engagement.
Better relationships between students and teachers.
Some schools are lucky enough to even have a 2:1 tech program, meaning two devices for every one student. A 2016 CoSN report revealed 21 percent of schools say their students use two or more devices per day. For example, schools might provide a combination of Chromebooks and tablets for kindergarten through fourth-grade students, since tablet-type devices can be easier for younger students to use.
However, schools that don't have or cannot afford a 1:1 program tend to use computer carts. In a typical scenario, a laptop cart will be stocked with laptops or tablets such as Chromebooks for students in a specific grade to share in order to access necessary educational portals, online curriculum materials, assessments, and other web-based learning programs.
With a computer cart program, a mobile device management (MDM) solution is critical. An MDM allows teachers to create classes and have laptops or tablets ready to go when the class arrives with preloaded content such as apps or websites.
And what about bring your own device (BYOD) programs? MDR's latest Teachers Talk Technology report, which covers the state of the K-12 market in 2018, revealed that only six percent of teachers say their students are allowed to use their own devices in the classroom.
As your school or district moves forward with technology in the classroom, it's important to plan ahead and know how you will manage these devices. It is also critical to create an Acceptable Use Policy for district devices given to students.
Download the latest Kajeet report, "Managing Student Devices in K-12" to ensure your school or district gains the most benefits from adding devices to the classroom.